Freedom Kids

We Want Your Kids to Love Church
That's why we are committed to creating safe and fun environments where your children are taught about the Bible and the love of Jesus through relevant, age-appropriate kids services including lessons, crafts, games, skits and much more. Our ultimate hope is to see a generation of children come to know God at an early age.
9:30 & 11 AM Every Sunday
All Freedom Kids Team members are required to submit a thorough background check and attend safety and curriculum training. Our goal is to provide the safest place possible for your children.
Checking In
We suggest arriving 20 minutes early in order to check-in your child and make it to the service on time.
When you arrive, look for our Freedom Kids check-in station. One of our friendly team members will help check your child into our system. You and your child will receive personalized, coordinating ID tags unique to your family and your visit, which you will show after the service in order to pick up your child. If you lose your ID tag, you will be required to show your Driver's License in its place.
At check-in, we will ask for the following personal information: Family member's names, children's names and birthdates, address, phone number, and any special instructions such as allergies or special needs for your child.
If for any reason we need to contact you during the service, your child's ID code will appear on the screen in the auditorium. If you see your ID code, please exit the auditorium, go to the Freedom Kids area, and ask a staff member to take you to your child's room.
Hey parents! Happy August! Can you believe a new school year is already here? You're probably busy trying to enjoy the last few moments of summer, so we'll keep this brief so you can get back to the beach.
This month in Freedom Kids
What's Happening
AUGUST 1st: Red Clay Resort Night
Join us on Saturday August 1st from 6-9 PM at Red Clay Resort for a night of fun and fellowship! This event will only be for kids 1st-5th grade to celebrate the end of camp and the beginning of the school year!
AUGUST 29th: BGMC Bike-a-thon
We will be raising money for BGMC through a Bike-A-Thon event Saturday August 29th from 10-11 AM at the church. Your child will receive sign-up sheet to fill out so kids around the world can hear about the gospel of Jesus Christ!
What We're Teaching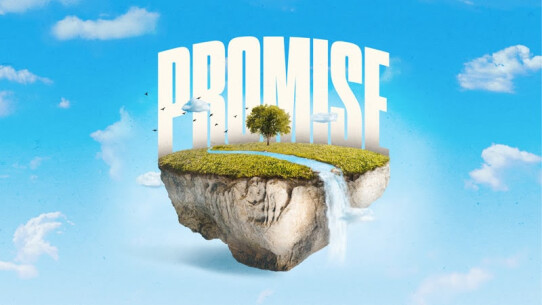 PROMISE: A 5-WEEK SERIES FROM GENESIS ON GOD'S PROMISES
SERIES OVERVIEW:
When God first created the world, it was paradise! But it's not always easy for us to imagine a perfect world where nothing needs to be fixed — especially when we hear sad or scary news about the world we live in today. But even though the world today isn't exactly perfect, there's good news! Even though things sometimes go wrong, God's promises can always be trusted. As kids learn about famous figures from Genesis in this series, they will be reminded of God's faithfulness through the promises that were made to them, like God's promises to fix what was broken and to always show us mercy, and that, even though they might sometimes take time to be fulfilled, God keeps all promises – both the promises God made for now and the promises God made for later.
DOWNLOAD THE PRESCHOOL PARENT GUIDE
DOWNLOAD THE ELEMENTARY PARENT GUIDE
Tip of the Month
Engaging in healthy community can, and should, be a spiritual habit we help kids develop! So this month, think about something you can do to help your kids spend time with others in a meaningful way — like their neighbors, family, friends, or their church community.
Resource of the Month
Have you ever wondered, "How do I set clear boundaries that I can enforce and my kids will obey?" The key to setting boundaries is to involve your teenagers in the process. It's about getting everyone on the same page — literally. Like with these PARENT & KID CONTRACTS from the Understood Team.
Question of the Month
What are we doing well in our Freedom Kids ministry? What could we improve on in our Freedom Kids ministry? Let us know at !