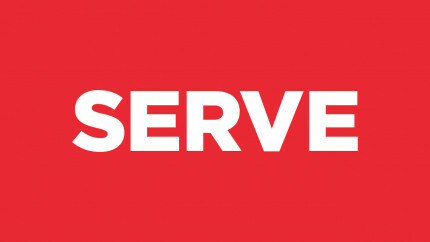 Saturday, July 13, 2019
,
9:00 AM
For even the Son of Man came not to be served but to serve others and to give his life as a ransom for many.
-Mark 10:45
Serve Day provides churches across the world with opportunities to serve their local communities and share the love of God through practical acts of kindness. Our hope is that serving others becomes our focus throughout the year. Simple acts of selfless love can open hearts to Jesus, and together we can make a difference.
Date: Saturday, July 13th
Time: 9 a.m. - 4 p.m. (At 9 a.m. we will all meet at Freedom Church for breakfast, prayer and pictures and head out to projects around 9:30 a.m. Teams will begin their projects around 9:45/10 a.m. Some projects may conclude prior to 4 p.m. and lunch plans will be determined by the project leaders.
Lead a Project!
If you would like to lead a project, follow the three simple steps below by Friday, May 31st.
Step One:
Decide on your project! Check out this list of project ideas you can lead on your own!
Step Two:
Gather the following information about your project. When you create your project below, you will need all of this information.
Project Name
Campus: Freedom Church Chattanooga
Description: What you will be doing and where; include any skills, supplies, tools needed
Co-Leaders Email Address(es)
Address 1 (everyone put the address of Freedom Church here: 1212 S. Seminole Dr.)
Address 2 (leave blank)
City: Chattanooga
State: TN
Zip: 37412
Start Time (everyone put 9 a.m. which is the time we will meet at Freedom Church)
End Time (when your project will end)
Category(ies) (select on ALL that apply): Arts & Crafts, Community Outreach, Espanol, Family/Kid Friendly, Food Prep & Distribution, Indoors, Landscaping, Minor Home Repairs, Outdoor, Painting, Prayer and Visitations, Skilled Construction, Sorting/Assembly, Block Party, Kids Ministry
Age Range (anyone leading projects including children may need to complete a background check; children 10 and under serving on a project must be accompanied by their parent or guardian)
Skills Needed (click on all that apply)
Supplies Needed (click on all that apply)
Tools Needed (click on all that apply)
How many people needed (what is the max # of participants?)
Whether the project is wheelchair accessible
Step Three:
download the serve day app & create your project!
After you download the Serve Day App, look for Freedom Church Chattanooga. Create your login using your email, Google or Facebook account and then create a password. Select the event Serve Day 2019. Then, you are all set to go!
Serve on a Project!
The directory of serve projects will be open for sign ups from Sunday, June 2nd through Wednesday, July 10th. Download the Serve Day App today so you will be ready to view the directory and join a project.
Download the Serve Day App!
It's important to download the Serve Day App to create and sign up to serve on projects. All you do is create a login and password, search for Freedom Church Chattanooga, click on Serve Day 2019, and you will be ready to go!